About Us
About Our Firm
Mary Flanigen Smith, CPA PC is a full service accounting firm established in 1986. We provide a wide range of services to individuals and small businesses in the areas of business consulting, accounting, income tax planning and preparation, compliance issues, financial and estate planning. We are licensed with the Colorado Board of Accountancy License number 13137.
Our Mission
We strive to provide the best professional service for your budget and needs. We blend our technical expertise with the complexities of each clients situation so we can achieve the best possible tax result for you.
Our Commitment
"My commitment is to provide you with the sound financial guidance you deserve to help you reach your next level of success. Every day brings forth new challenges. I look forward to helping you meet them at every step along the way."
Our Team
Mary Flanigen Smith, CPA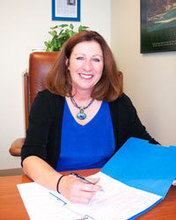 Mary established the practice in 1986 and has been providing personalized services to individuals and service oriented small businesses in the areas of business consulting, accounting, income tax planning and compliance and estate planning. Mary is a member of the Quickbooks Professional Advisors and consults and assists in the day-to-day accounting for businesses of various sizes and markets.
Her previous experience includes 5 years with the Internal Revenue Service in the Ogden Service Center and in the Denver District Examination Division and eight years of public accounting work prior to starting her own firm, including 4 years with Arthur Andersen & Co. in Denver. Her wide range of knowledge ensures her clients the best possible solutions and service tailored to their individual needs.
Mary is a member of the American Institute of Certified Public Accountants, the Women's Estate Planning Council, as well as a past president and member of American Society of Women Accountants, and a past director and member of the Colorado Society of CPA's. Colorado CPA License 0007938.
She is an avid golfer and member of the Fox Hollow Ladies Golf Club in Lakewood and the Lake Arbor Golf Club in Arvada.
Michael P. Smith, CPA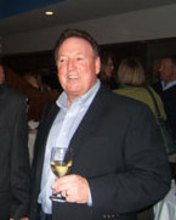 Mike earned a BS in Business Administration, with an emphasis in Accounting from the University of Colorado and an MBA, with an emphasis in Finance and Accounting from Regis University. His business affiliations have included: Tax Executives Institute (TEI) – Denver Chapter Representative of the TEI National Board of Directors and past president and officer of the Denver Chapter; American Institute of Certified Public Accountants – member of the Tax Division; and Colorado Society of Certified Public Accountants – member and past committee service on Litigation Support Committee and Governmental Relations Committee. Colorado CPA License 0002994.
Career highlights include Director of Taxation for Leprino Foods Company; Director of Taxes for MDC Holdings, Inc.; Tax Manager for Davis Oil Company, Internal Revenue Service Senior Appeals Officer, and Expert Witness for U.S. Attorney's Office and Internal Revenue Service (9 trials). Mike has a broad range of expertise in corporate acquisitions, merger, divestitures, strategic and operating planning, all phases of tax planning and implementing accounting systems. Mike was an instructor for Internal Revenue Service (Revenue Agent and Expert Witness classes). Mike is currently a member of the Adjunct Faculty at Regis University and has taught Accounting and Income Tax classes.
Mike is an avid golfer and a member of the Fox Hollow Mens Golf Club in Lakewood.
Cynthia D. Hill, Accountant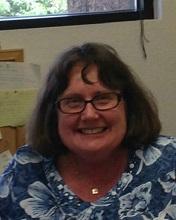 Cyndi joined the firm in 1991. She has over 30 years experience in the preparation and review of individual, partnership and corporate income tax returns. Cyndi is a Registered Tax Return Preparer and has demonstrated her knowledge of complex tax issues by preparing accounts dealing with Section 1031 like-kind exchanges, non-qualified stock options, personal injury settlements and Oil and Gas transactions. Cyndi holds a Bachelor of Business Administration in Banking and Finance from North Texas State University.
Rachel Schmelzle, Office Concierge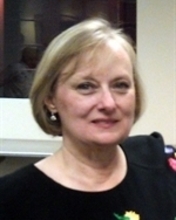 Rachel is known as the "mom of the office". She is the friendly voice you hear when you call our office. With over 25 years with our firm, she remains friendly, helpful and efficient in answering your questions. Her organizing skills keep our office in top shape and your client records in complete, secure, and readily accessible files.
Rachel enjoys spending quality time with her daughter, son-in-law, and three grandchildren; Maggie (15), Owen (12), and Claire (11). When she's not spending time with the family, she's at home with her dog, Otis and two cats, Queen B Maw Maw and Oreo. Her other hobbies include shopping, driving fast cars, and food- all of it except tomatoes!
Deborah K. Caine, Seasonal Tax Preparer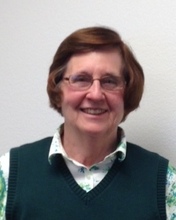 Debby joined the firm as a Seasonal Tax Preparer in 2015. Having owned her own CPA practice for 16 years. Upon retiring, she decided to keep her hands solely in tax preparation. Debby has over 30 years experience in public accounting. She specializes in small business accounting, consulting and tax preparation. She is a Certifed QuickBooks Professional Advisor.
Rafal Plonski, Staff Accountant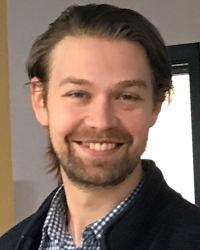 Rafal joined the team in January 2019 to pursue a career in public accounting. Prior to joining he was a staff accountant at a privately held corporation for over 5 years. In his college years Rafal took part in IRS Volunteer Income Tax Assistance program where he first developed an interest in tax preparation while helping low to moderate income individuals, persons with disabilities, the elderly, people with limited English skills. He has become a skilled bookkeeper for small to mid-size businesses under Cyndi Hill's mentorship. Rafal holds an Associate Degree in Applied Science in Accounting from the State of New York College at Morrisville.
Rafal enjoys spending time with his growing family and friends. He developed a passion for flavor early in his youth and now he delights in striving for perfection while cooking at home. When not at home Rafal often plays ice hockey with friends.